San Francisco, CA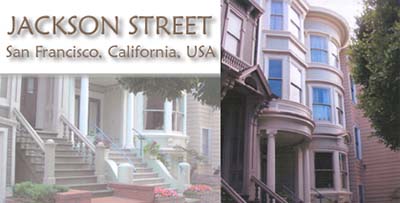 Jackson Street property in central San Francisco Information:
Offer of flat is good for one year from the date of the auction. No exceptions made.
Black out dates November 18 to December 2, 2013.
Minimum bid $1,000
The value of this contribution is $5,500
Flat may be viewed on http://www.kbexoticvillas.com/2377/index.html
Flat details:
4 bedrooms/ sleeps 7
2 queen beds, 1 double bed and 1 pull out twin bed
2 bathrooms
Contact Beverley Byrd at This email address is being protected from spambots. You need JavaScript enabled to view it. or 540-955-8343.
Delray Beach, FL
Sundy House
Located in the heart of historic downtown Delray Beach, the Sundy House is a boutique inn listed on the National Register of Historic Places. Our secluded retreat is nestled within an acre of stunning tropical gardens. The Victorian inn's has an array of luxurious guest accommodations feature sumptuous décor and modern amenities. Experience the award-winning Sundy House Restaurant featuring our Top Chef Texas Finalist Chef Lindsay Autry , the elegant Roux Bamboux Lounge, and our natural Cenote swimming pond. Just 20 minutes from Palm Beach International Airport and one hour north of Miami, our superb location is easy to reach whether for business or pleasure. The Sundy House is mere steps from shopping, dining and cultural events, and just a mile from the beach. Discover a serene setting in which art, history and culture merge.
Offer good for one year from the date of the auction.
The max value of this contribution is $1,250.00
The minimum bid is $500
Sunday House accommodations may be viewed at www.sundyhouse.com
Sunday House details: This includes 5 nights / six days (including all applicable taxes) in one of our Standard Unique Guest rooms. You will be offered a room with a King size bed or two double beds. Each standard room has a front patio over-looking our Cenote and a back patio for relaxation. Our bathrooms have all been up-dated with either slate titles or marble flooring and tub-surrounds. Your overnight accommodations also include a full continental breakfast each day for too as well as all the other amenities Sundy House has to offer.
**Reservation must be made in advance disclosing the gift certificate number, original gift certificate must be provided upon check-in, and based upon availability.
For reservations contact:
Bruce A. Siegel
General Manager
106 S Swinton Ave
Delray Beach FL 33444
Phone: 561-272-5678
Toll- Free: 877-439-9601
Fax: 561-272-1115
www.sundyhouse.com
Aruba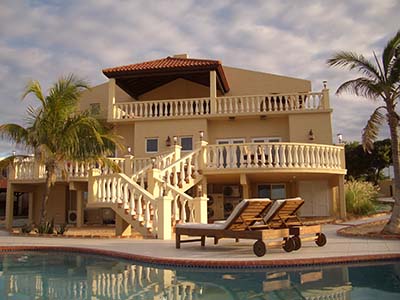 The value of this contribution is $5,250.
The minimum bid is $1,000.
Some of the amenities are:
5 bedrooms, 5 bathrooms (1 king, 1 queen, 2 full's, and 1 set of twins)
Private Swimming Pool
Multiple balconies and views of the ocean
Covered Al Fresco Dining Area and BBQ
Across from the beach and close to a luxury golf course
The house, along with photos and details may be viewed at www.parhamvacationvillas.com. The house is located in the Malmok area of Aruba.
Aruba's weather is beautiful year around. There is a constant breeze on the island and the average temperature is 85 degrees. There are plenty of leisure and sports activity alike. Aruba is know for it's good weather, friendly locals, great food, and casinos. Everything you need is within minutes of the house.
To confirm this reservation, please contact Jennifer Greenhalgh at This email address is being protected from spambots. You need JavaScript enabled to view it. or 434-531-6281. Please note that this is a non-smoking property, and no pets are allowed. The maximum occupancy is 10 people. The available dates are from April-October. Renters will be required to sign a rental agreement and pay a $500 fully refundable security deposit.
Sandbridge, VA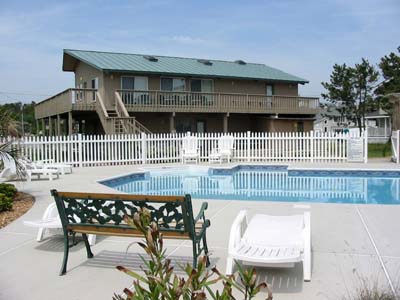 This beach property is available the week of September 21-28, 2013, at Dolphin Dreams as a gift to WVPT's Live Auction.
The value of this contribution is $1,500. Minimum bid $600.
Some of the amenities are as follows:
5 bedrooms sleeping 13 people (1 king, 3 queens, 1 double bunk, 3 single bunks)
Large Swimming Pool
Linens (sheets and towels) included ($185 value)
Hi-speed WiFi
Basketball hoop
Volleyball net
The house, along with photos and details, may be viewed at http://siebert-realty.com/htmls/units2013.php?unit=32436#.UQQwFiqF_D8 .
Or visit www.siebert-realty.com and search Vacation Rentals, Alphabetical Listing for Dolphin Dreams.
The house is located at 2436 Sandpiper Road, Virginia Beach, VA 23456.
September is a beautiful time of year to enjoy the beach at Sandbridge, with warm ocean currents, sunshine, poolside lounging, and no competition from summer tourists!
To confirm the reservation for this week, the winner must call 1-800-231-3037 and ask for the Rental Department, then identify themselves as winner of the WVPT Live Auction Gift at Dolphin Dreams, week of 9/21/13-9/28/13.
Other dates are not negotiable.